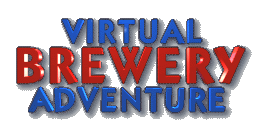 ---
Media References
Delaney, Ben. "...And Not a Drop to Drink", CyberEdge Journal, pp. 16-17: Issue #23, Vol. 4, No. 5 (September/October 1994).

Hamilton, David P. "Warning: Today's Museum Tour May Result in a Virtual Hangover", The Wall Street Journal, p. B1: October 7, 1994.

Rheingold, Howard. "Virtual Brewery", HotWired: On the Road, http://www.hotwired.com/Eyewit/Road/Postcards/vrbrewery.html, November 2, 1994.
---


The Wall Street Journal Article
---
Back to Virtual Brewery Adventure Home Page
Back to Telepresence Research Page
Back to Portola.com Home Page

---

All contents copyright (C) 1995 Telepresence Research, Inc.
All rights reserved

Revised: 2-20-95